Scroll down...




"Poiret Revisited"




Doll by Lynn Tesch











"Isabella"


Doll by Jami Roux




Isabella is adapted from the book "Doll Fashionistas"
by Ellen Lumpkin Brown.

This is Jami's first time entering a contest and only the third doll she's ever made!




"Avant Garde Indigo"


Original Doll by Katie Jones


Katie's first-time Hoffman entry is all-cloth. Her needle sculpted head has a cloth overlay, gessoed and painted with acrylics.


Katie is a member of the Indy Cloth Dollmakers Club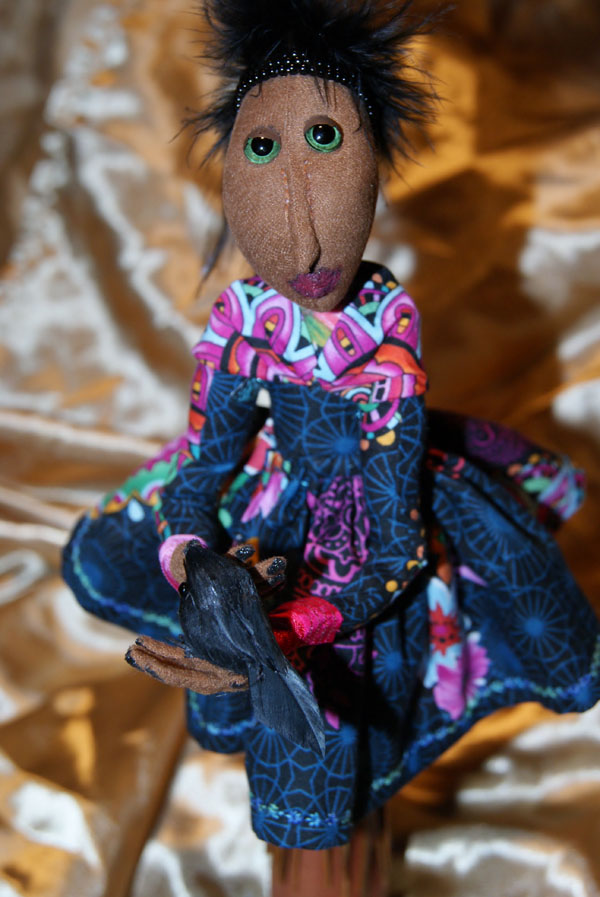 "Lady Blackbird"
Original Doll by Renetha Stanziano





"Phoebe"


Doll by Leanne Cresante



Phoebe was made from a Colette Wolff pattern. she has a trapunto face. Her facial features are made with threads instead of paint.
Copyright Deanna Hogan, Blue Heron Crafts