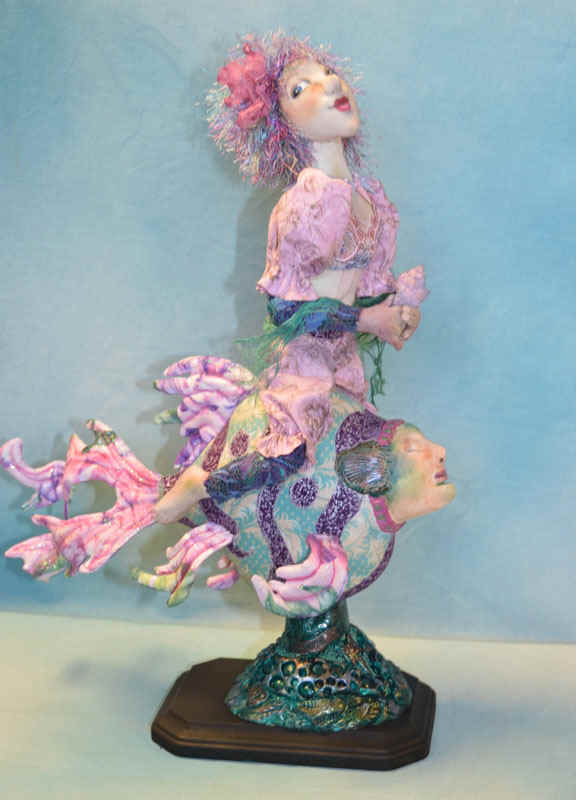 "Oceanna"
by Patti LaValley
Oceanna is Patti's own interpretation of the fish rider concept. Her base is applied Apoxy Sculpt over a plastic cone, embellished with micro beads and metallic paints.
www.pattisdolls.com
BLOG http://patti-lavalley-designs.blogspot.com
CLASSES: www.picturetrail.com/pattidolls
SHOP: www.pattidolls.etsy.com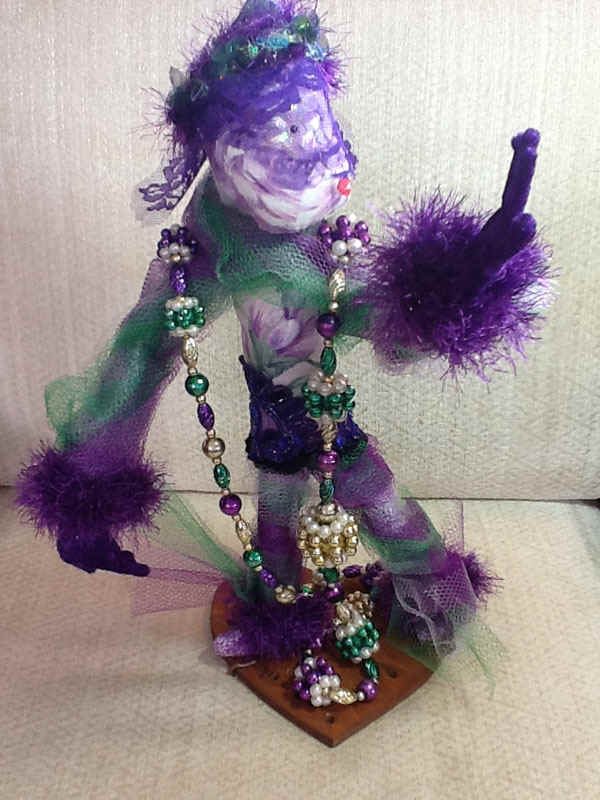 "Ms. Mar de Graw"
by Bonnie Prebula
An original, made in Hawaii, pattern

Additional art work may be seen at:
www.facebook.com/pages/Bonnie-Prebula/270013089715261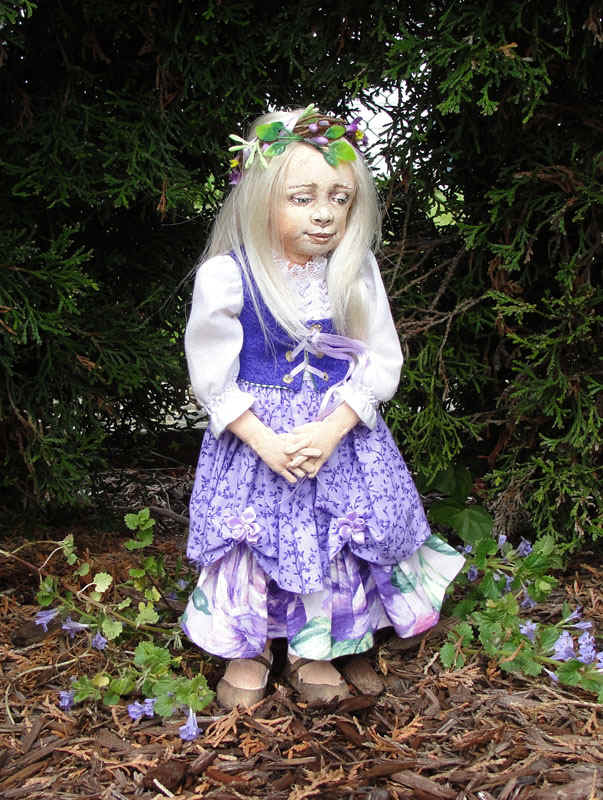 "Lavender Blue"
by Joyce Jurczak
Named after the old English folk song/nursery rhyme.
Lavender Blue is an original design. She is made from muslin, is needlesculpted and painted with acrylic paints.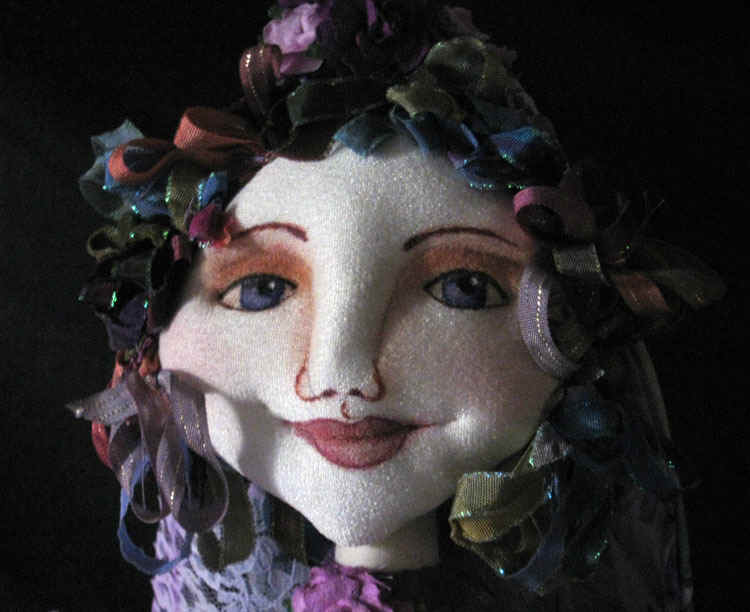 "Hespera's Gift"
by Donna Schroeder
Donna's doll is an original, made using techniques by Patti Culea, Judy Skeel, Deanna Hogan and others. This time around, Donna tried something new - she drafted her pattern and then made a prototype before creating her final doll.