Scroll down...
"Mother Nature's Gift"
Doll by Diane Magnuson
"Hana's Fan for Flirting"
Doll by Sandra Bloom
"Lady Ellen"
Doll by Patricia Smith
"Yousei"
Doll by Donna Schroeder

Donna is new to making dolls. Her sister (who is a quilter) and her quilt group encouraged Donna to enter the Hoffman.
Donna used the book Introduction to Cloth Doll Making by Jan Horrox to make her doll, as well as inspiration from Patti Culea.
Donna machine embroidered her leggings. She also made a simple quilt and painted a box for her to sit on.
For her face, Donna used techniques learned from Patti Culea, Teresa Cato, and her art teachers from school.me.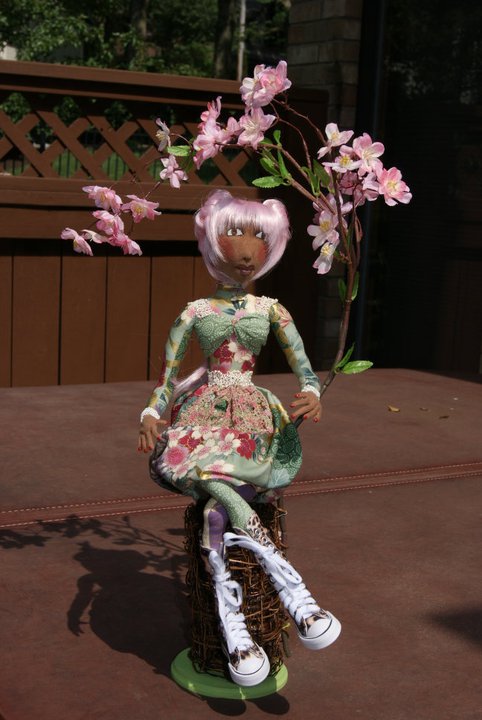 2011: Pink Hanami Girl


Doll by Renetha Stanziano
Copyright Deanna Hogan, Blue Heron Crafts